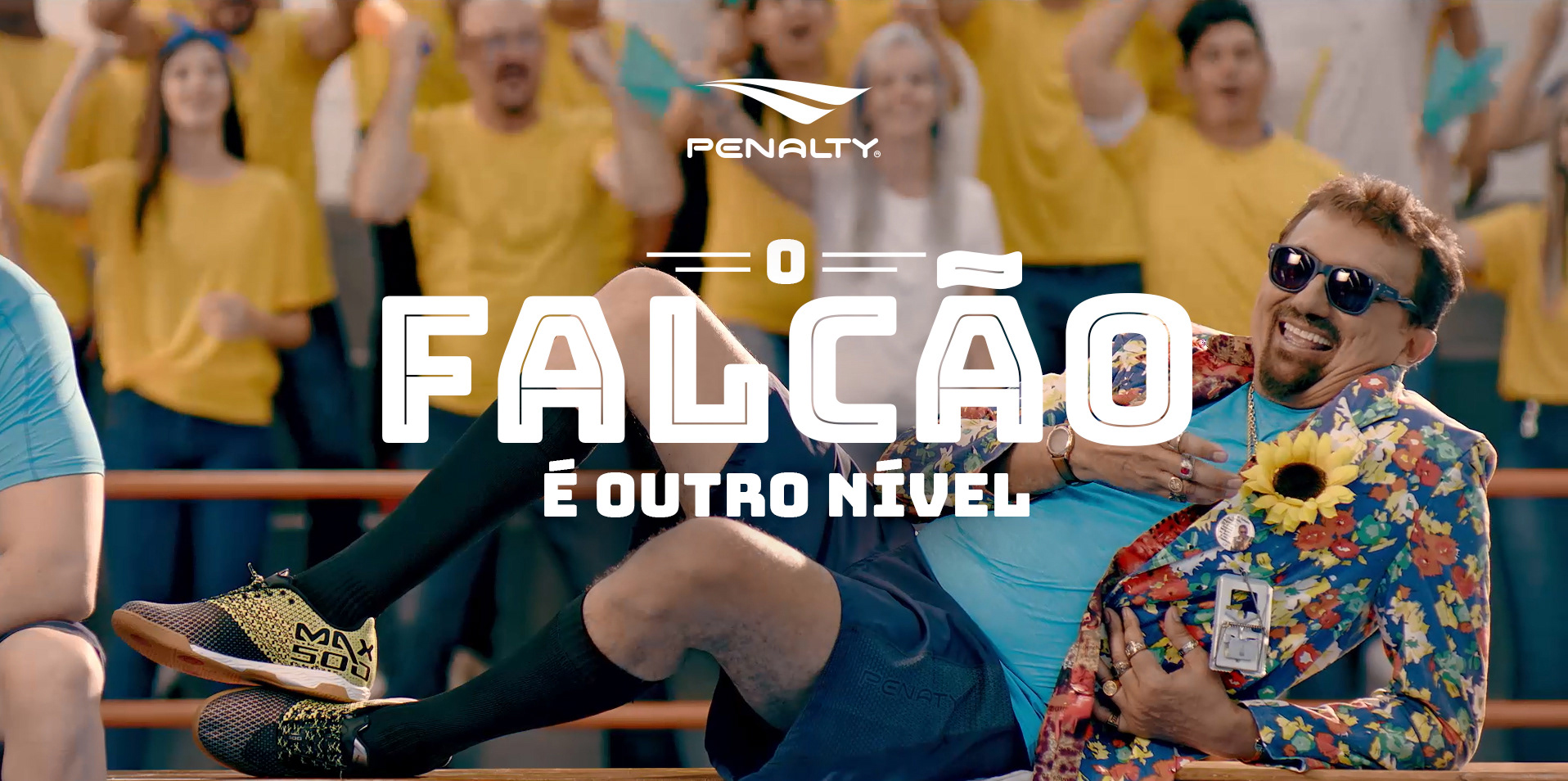 O Penalty MAX é o produto top de linha da Penalty, e nós precisávamos mostrar que o Penalty MAX melhora suas habilidades e o seu desempenho, então decidimos utilizar outra maneira para dizer isso, com uma linguagem divertida e descontraída, completamente diferente do que todas as outras empresas de artigos esportivos fazem, e utilizando o ícone popular brasileiro FALCÃO.

Falcão is on ANOTHER LEVEL!
Penalty MAX is the top of line product of Penalty, and we needed to say that Penalty MAX improves your habilities and performance, so we decide to go another way to say it, with a funny language, completely different than all other sportwear companies does, using an icon of the Brazilian tacky culture, the singer FALCÃO, who has the same name as the great Brazilian sport star, considered the greatest Indoor Soccer player of all time.
Com a Linha MAX todo mundo vira craque!
With the Max line, everyone becomes a star!
​​​​​​​